for ISKCON News on Oct. 13, 2017
A special TOVP (Temple of the Vedic Planetarium) World Tour is now being organized, carrying with it Lord Nityananda's shoes and Lord Nrsimhadeva's sitari (helmet) from the Mayapur Chandodaya Mandir, accompanied by Jananivas Das, Ambarisa Das, Svaha Dasi and Vraja Vilas Das to nine European countries.
This is the first TOVP Europe Tour opening the door of opportunity for every devotee to participate in this once in a lifetime opportunity.
Lord Nrsimhadeva's Sitari and Lord Nityananda's shoes will travel to Belgium, Germany, Poland, Slovakia, Hungary, Austria, Slovenia, Italy and Switzerland.
The Tour will begin 10th April 2018 in Belgium, Radhadesh and will continue until it ends on 30th of April 2018 in Switzerland.
The TOVP Europe Tour can be viewed live on many Europe temples' live broadcasts available through Mayapur TV.
The ToVP team welcomes every devotee to come and accept the blessings of Lord Nrsimhadeva and Lord Nityananda.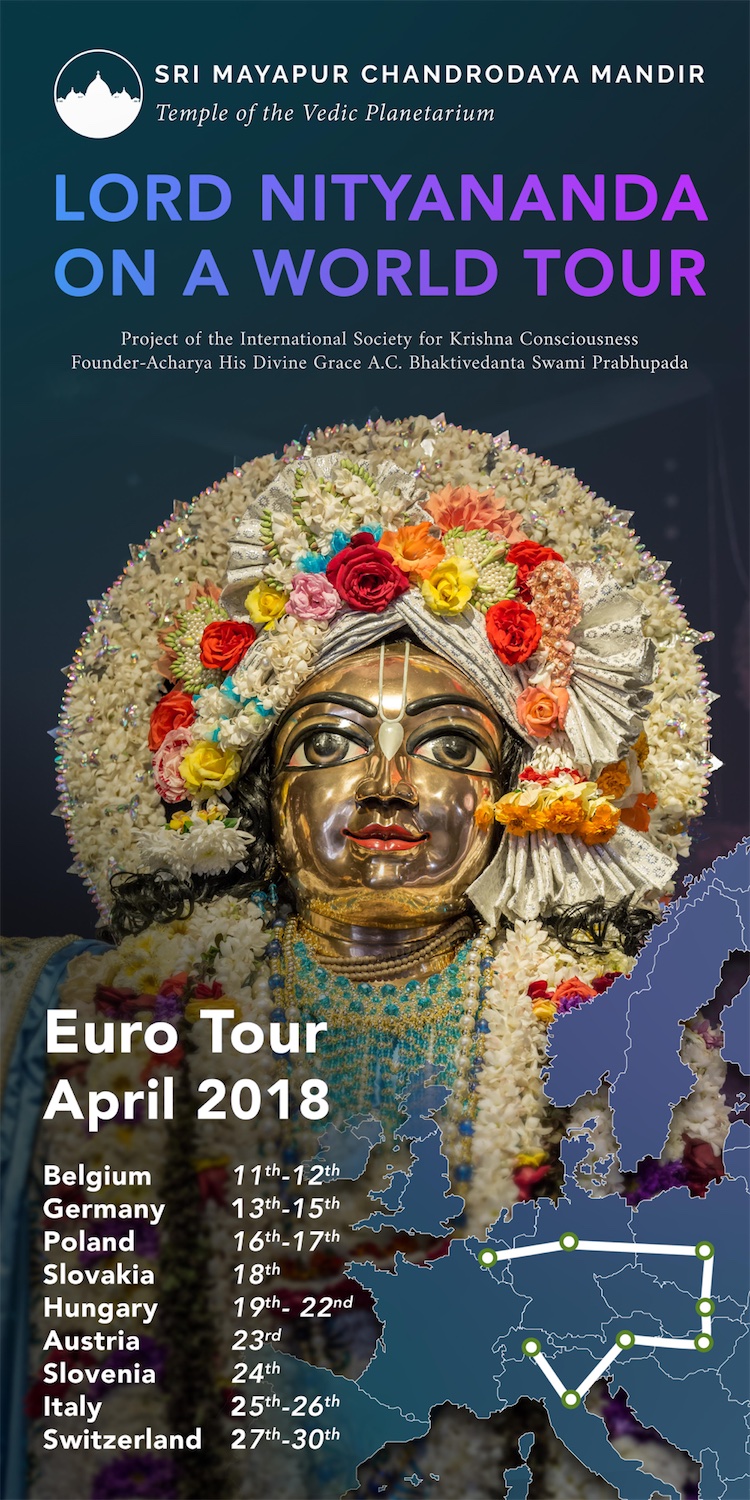 * * *
For more information please like the TOVP Facebook page and stay in touch for more updates on the TOVP Europe Tour 2018.
[
tovp
]