for ISKCON News on Nov. 10, 2016
ISKCON Youth Ministry's Mexico bus tour between December 9, 2016 and January 3, 2017, will be an extraordinary adventure presenting Krishna culture festivals in towns, auditoriums and yoga studios, and visiting pyramids, jungle waterfalls and tropical beaches.
"It's a life changing experience," says Manorama dasa, one of the organizers. "We get to put on Krishna Culture Festivals in exotic places, spreading the Holy Name through kirtana, dance, theater, prasadam and book distribution. We also go on Harinama and visit national parks, ancient ruins, Caribbean and Pacific Ocean beaches. The young people who travel with us get a taste for the pioneering spirit of adventure, spreading Krishna consciousness, and will make devotee friends for life."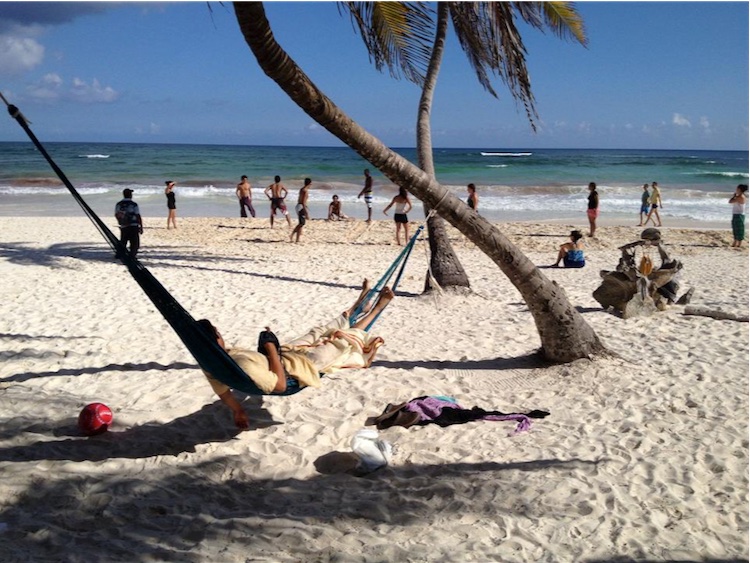 "On the Mexico bus tour the youth get to do everything," Manorama explains. "They'll roll into a village, unload in the central square and set up a festival. While one team begins cooking a feast, another prepares the stage, sound system and lights. Dancers dress up, actors make up, kirtaniyas rehearse. Meanwhile, the village chief mobilizes his promotional campaign: an old truck with loudspeakers strapped to the roof drives up and down every street announcing 'Festival cultural de la India! Musica! Danza! Teatro! Comida!' Soon, the square fills with people. The festival begins. Kirtan, dance, theater, film, more kirtan, and finally a prasadam feast for everyone. The emcee announces, 'Everything you've seen here is from these books. Please don't leave without getting a book as a souvenir.' At the end of the evening, we pack everything and everyone back into the bus, and there's this exhilarating feeling of accomplishment among the youth, having just made their own contribution to help spread Lord Chaitanya's Sankirtana movement to another town, another village. In this way we continue across Mexico for three weeks of an incredible adventure."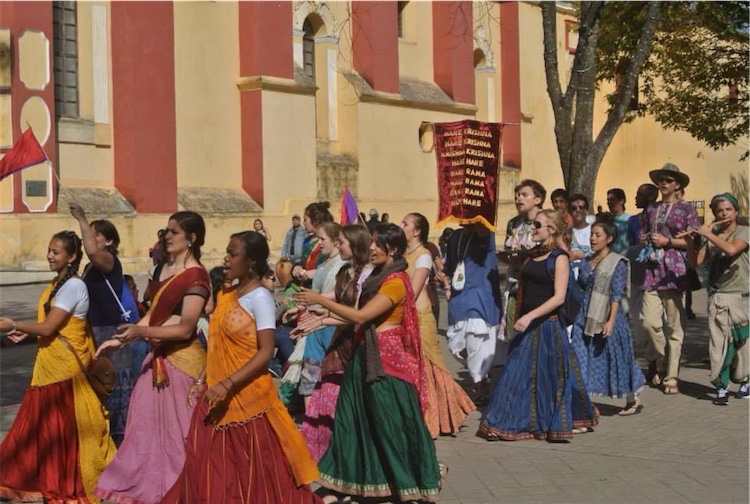 At the moment, there's room for more if anyone would like to go. They'll take youth ages 16 and older, and there's no upper age limit for the young at heart! They also need a little help to sponsor deserving youth who can only afford half their tour fees. With youth flying in from all over, a dozen festivals lined up, and just a few weeks before departure, they're still short $10,500. Here's your opportunity to support a very important cause, to help train and inspire the next generation of ISKCON's preachers, teachers and missionaries.
"What the world needs in these dark times is more young devotees traveling and spreading Harinama Sankirtana, Krishna consciousness in every town and village, " says Manorama.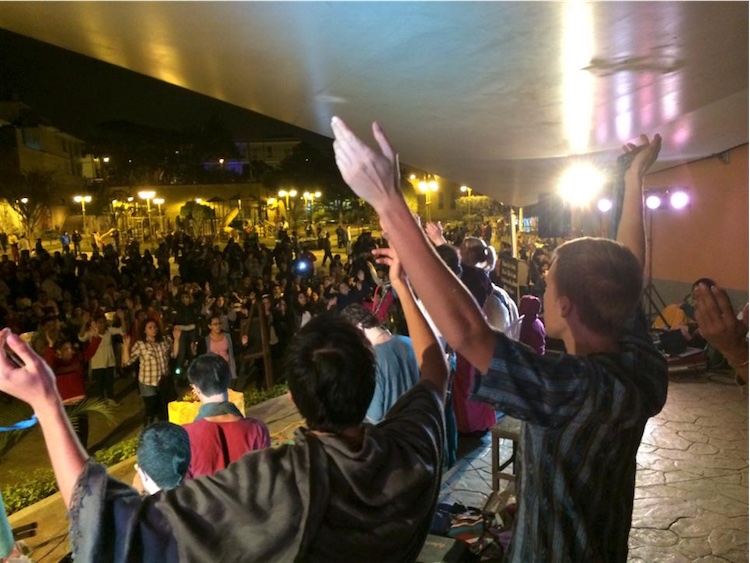 * * *
Posters, photos and videos of previous tours: https://youthbustour.com/photos-videos/
Website: youthbustour.com
Email: youth@krishna.com
[
festival
] [
manorama
] [
mexico
] [
youth
] [
youth-bus-tour
] [
youth-ministry
]