for ISKCON News on April 19, 2017
The devotees of ISKCON Melbourne were asked to participate in this year's 2017, 5 days Melbourne International Flower and Garden Show at the wonderful Melbourne Exhibition Centre.
A team of devotees came up with the concept of presenting Radha and Krishna in the groves of Vrindavan with their Gopi and Gopa friends.
The title of their display was "SPIRITUAL VISION".
The organizers don't usually select religious organizations as entrants but because the Hare Krishna Movement is known for their use of beautiful flower arrangement they made an exemption.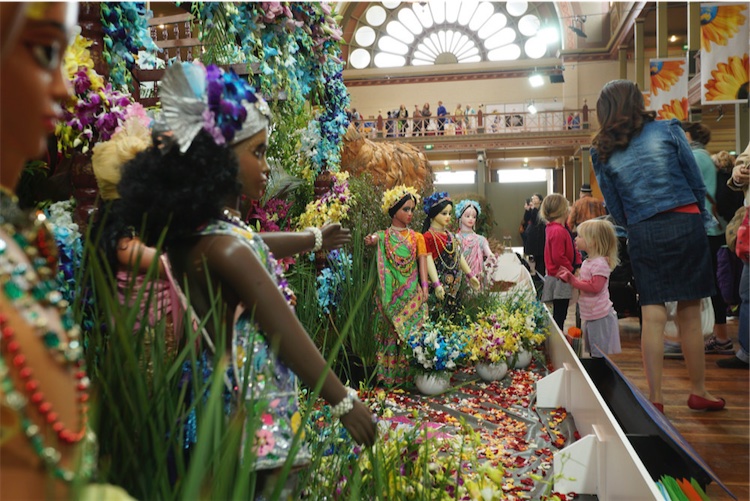 This year was a record year for attendances and the devotee's display was one of the most photographed sites at the show.
The many people that viewed the display diorama were caught chanting the Maha Mantra or dancing as if they were in a Hari namah kirtan.
Everyday the ISKCON stall was manned by a devotee that continually answered question about the Hare Krishna Movement or Krishna Conscious philosophy.
Hundreds of magazines and information brochures were distributed.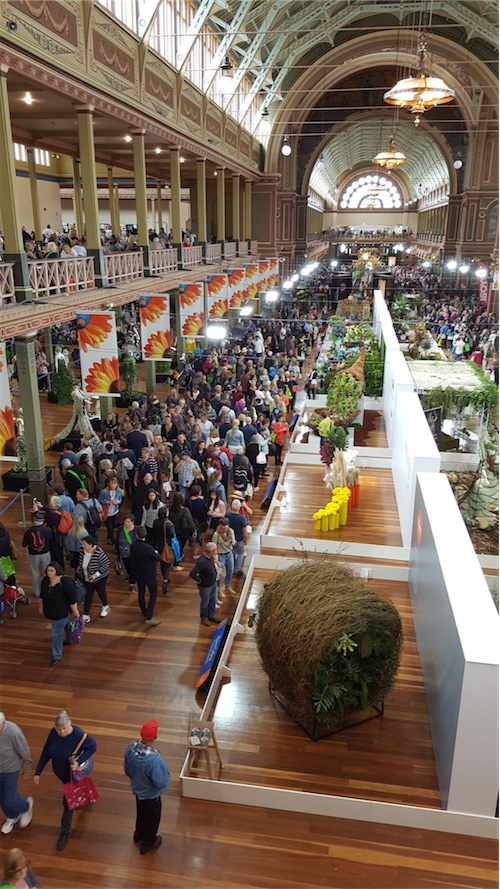 All in all, over 200,000 people visited the show this year and many were very happy to see the beautiful forms of Radha and Krishna in their spiritual abode so beautifully displayed.
Melbourne Temple looks forward to presenting an even better diorama of the Lord's pastimes next year.
[
australia
] [
melbourne
]