for ISKCON News on Jan. 8, 2016
Four kirtan albums by ISKCON chanters, most of them second-generation devotees, made the Top 20 Conscious Music Albums of 2015 list on the international station Soul Traveller Radio this January.
The list, voted for by listeners worldwide, included new age, electronica, and reggae artists, as well as renowned artists from the broader kirtan community such as Dave Stringer, Krishna Das, MC Yogi, and Deva Premal.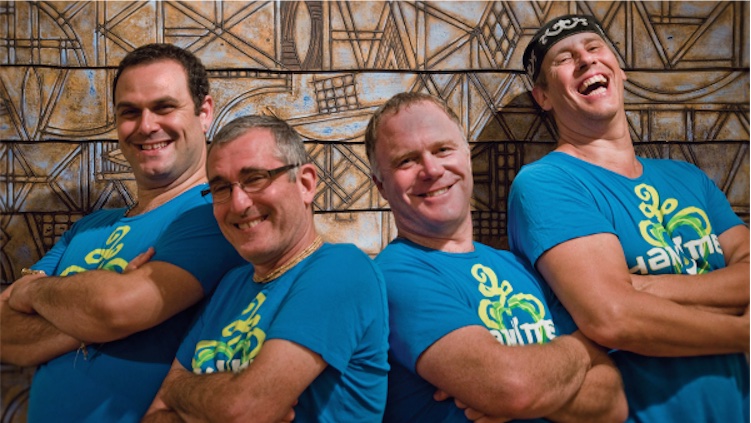 The Hanumen (from left to right) - Gaura Vani, Purusartha Das, John De Kadt, Benjy Wertheimer
Which makes it all the more impressive that ISKCON devotee artists filled the top three spaces, with Madi Das and The Hanumen coming in just behind Jahnavi Harrison in the coveted number one spot. Ananda Monet followed at number sixteen.
During his Soul Traveller Radio Show on January 2nd, host Shayne Locke brought in Madi Das as his co-host and played cuts from all top 20 albums, mentioning that there was a particularly strong showing from the kirtan community.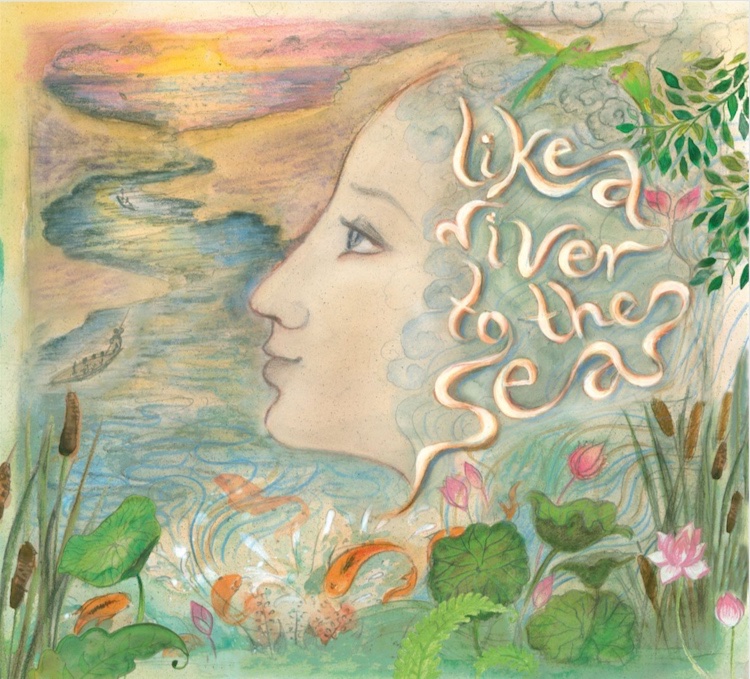 Jahnavi Harrison - Like A River to the Sea
"This is not a competition, but more of a conscious music celebration," he reminded listeners.
The first ISKCON devotee offering in the list at number sixteen, Ananda Monet's "Inevitable Time" is not actually a traditional kirtan record, but a grand film-score style album that tells the story of the devotional epic Mahabharat through musical vignettes. Ananda, a Russian-born gurukuli now based in the UK, grew up singing the Sanskrit lyrics from the Bhagavad-gita and Puranas, and brings a lot of emotion to her powerful vocals.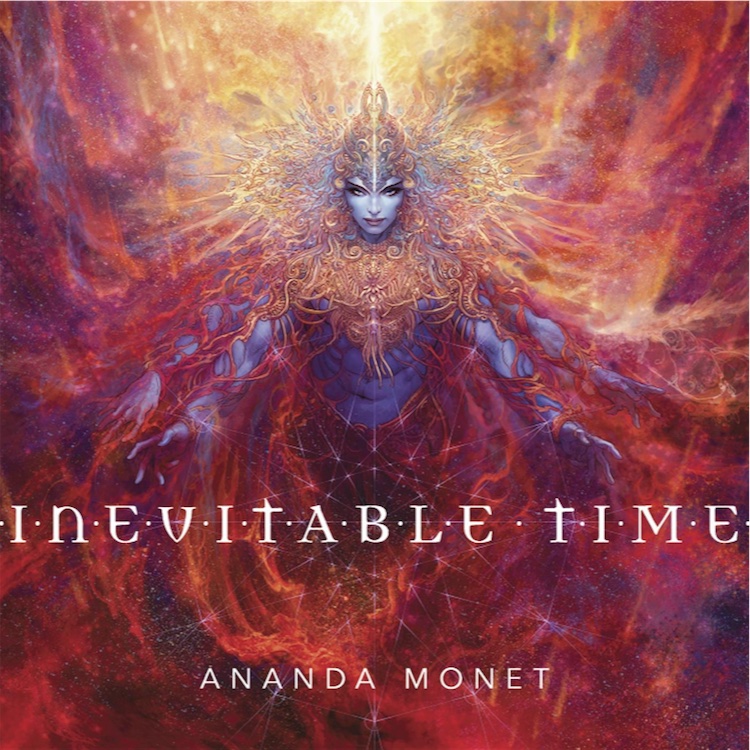 The cover of Inevitable Time
At number three, Madi's Bhakti Without Borders made international news recently for garnering a 2016 Grammy nomination, and features duets with 12 Vaishnavi chanters singing traditional bhajans to infectiously catchy melodies. But to Madi, the album's most important aspect is that 100% of its profits go towards helping underprivileged girls in Lord Krishna's hometown of Vrindavana, India.
"It was a huge honor to be on the list, though if I could choose, I would have put myself 4th and Ananda Monet's album – which is incredible – 3rd," says Madi. "But being surpassed by friends I grew up with, whose talent and experience, and devotion is deeper, was the perfect way to place in the competition."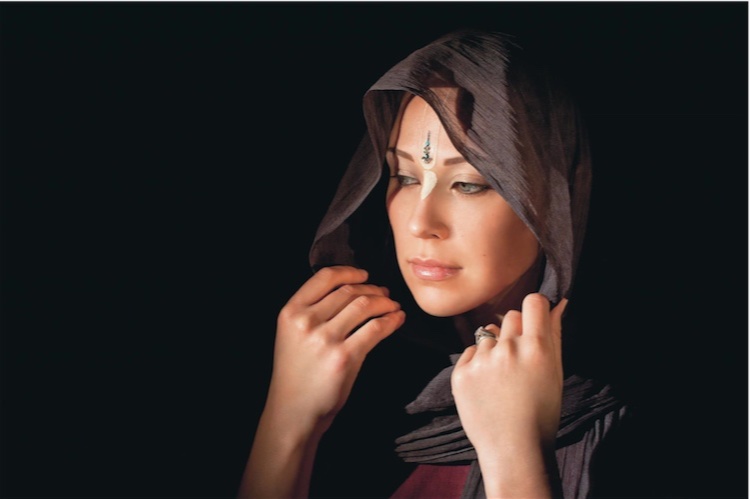 Ananda Monet
The number two spot belongs to the Hanumen, a sort of kirtan supergroup that includes not only Madi's second-generation friend Gaura Vani and Srila Prabhupada disciple Purusartha Das, but also features Benjy Wertheimer of world music group Shantala, and American poet John DeKadt.
Soul Traveller called their second album, Leaps and Bounds, "Inspiring," "Insightful," and "Illuminating," and said that it "blends call-and-response chanting, mystic poetry, and world music into a magical brew of sacred love songs." The record features tracks such as "Invocation (Chaitanya Mantra)," "Bhaja Govindam," and "I Am Yours / Hare Krishna."
Madi Das - Bhakti Without Borders
Meanwhile, at number one was Jahnavi Harrison's "Like A River to the Sea," produced by Gaura Vani's record label Mantralogy. The daughter of UK-based Prabhupada disciple Kripamoya Das, Jahnavi is the youngest chanter of all the ISKCON artists on the list, and Like A River… is her first album.
But her genuine, heartfelt devotion clearly won over Soul Traveller's editors, who noticed something special and raved, "Pure, prayerful melodies emanate from Krishna devotee Jahnavi Harrison's lips on every track of Like A River To The Sea. There's no doubt about it:This woman is singing to God."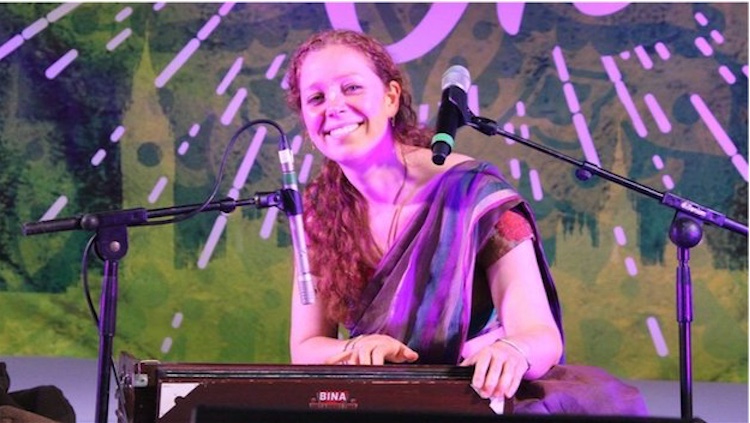 Jahnavi Harrison
Jahnavi, for her part, said she was "very honored" to hear the news. "Thank you so much to all of you who voted!" she said. "May we always work together harmoniously to spread music that uplifts the consciousness of the world."
[
ananda-monet
] [
gaurangi
] [
grammy
] [
jahnavi
] [
kirtana
] [
madi
] [
music
] [
youth
]