on Nov. 27, 2020
With the UK recording over 1.5 million coronavirus cases and 55,000 COVID-related deaths, the government introduced a second lockdown in England in early November, which is set to lift on December 2nd, although a three-tiered system of regional measures will follow.
Amid these tough times, devotee-run charity Food For All is doing its best to help, mobilizing volunteers and continuously increasing its output. The charity is now distributing 5,000 packaged prasadam meals a day in London, and about 200 daily each from fourteen other small centers around the country.
Since the beginning of the pandemic, Food For All has distributed 369,500 boxes of prasadam so far. At the current rate, it expects to reach 1 million boxes by February 1st 2021.
As well as its kitchen in Holborn, London, nicknamed Krishna's Castle, Food For All opened a new purpose-built kitchen last week in Watford, named The Jagannath Kitchen, which has the capacity to prepare 15,000 meals a day. Funding comes from the UK government as well as from various rock bands.
Some forty volunteers show up daily at Krishna's Castle to help chop vegetables, clean, cook and deliver meals, including staff from businesses that have closed down.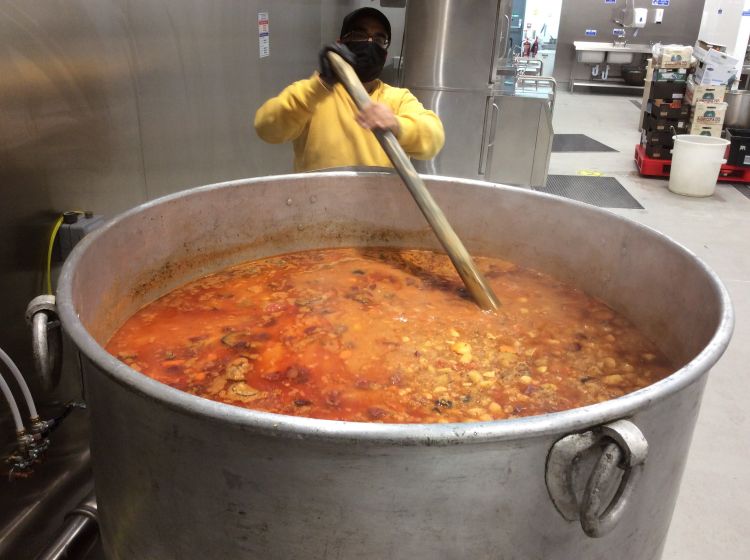 Nilesh cooks up some subji in a giant pot in the new Watford kitchen
"We set up in our big car park, so we have a lot of space, and people can keep distance while chopping veg and loading boxes," says Director Parasurama Das. All volunteers and staff also wear masks, gloves and hairnets, and the entire space is disinfected every day.
With work going from 8:00am until the evening, there are three shifts a day for cooking and packaging, and prasadam goes out twice daily.
Prasadam boxes of rice, subji, and pakoras, as well as canned food, fruits, and other staples – donated by food companies – go out from Food For All's own food banks in London and Watford.
Food For All also delivers meals to day centers managed by the local council or private organizations which distribute them to their communities.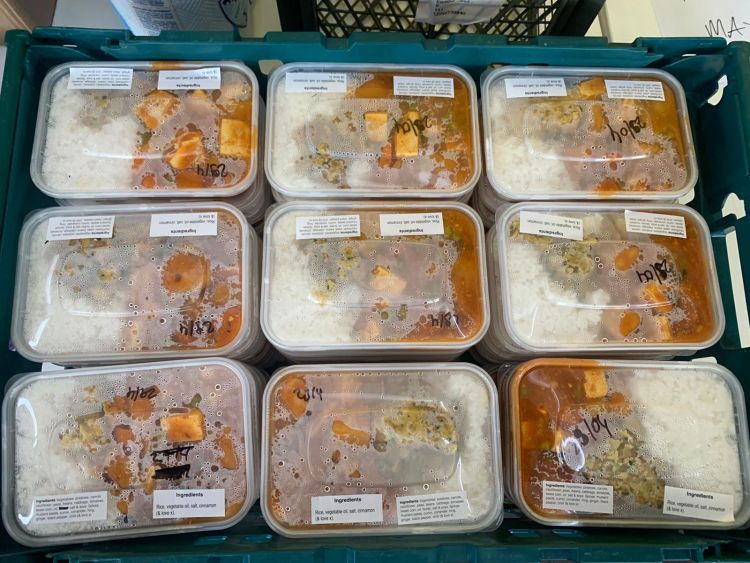 Finally, Food For All staff on bicycles with trailers deliver prasadam meals to the elderly, the homeless and others in need.
"We're also cooking for children who don't get breakfast, and delivering to schools," Parasurama says. "When the schools go on holiday, we'll continue delivering to them, because a lot of children will go there to collect meals."
In addition, Food For All prepares feasts for the ISKCON devotee community in Watford on special days and delivers them door to door, which is much appreciated during the lockdown.
"On Govardhana Puja earlier this month, we delivered 500 boxes of prasadam to devotees and friends of Krishna in the area including paneer subji, rice, pakoras, srikand, mango, nuts and cake," Parasurama says. "And we'll be delivering another feast this Saturday in honor of the end of Kartik and beginning of the Prabhupada book marathon."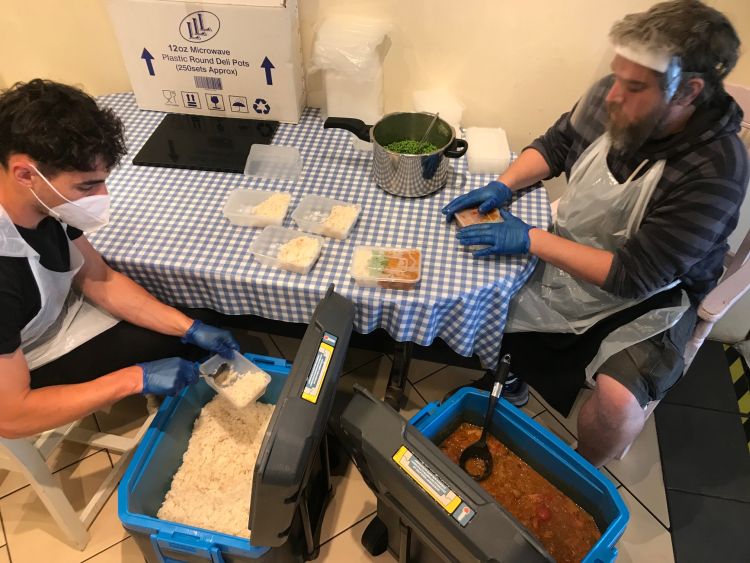 Those in need have been very grateful for Food For All's hot, healthy meals. One woman, interviewed on Channel 4 news, who spent 28 days off sick from work with COVID-19 symptoms, said at one point she truly thought she was going to die. "Hare Krishnas started bringing for me lunch every single day," she added. "And to be sincere, if it was not for their charity, I would not be seated here."
Expressions of gratitude and appreciation have also come from leaders, with Sir Kenneth Olisa OBE, Her Majesty the Queen's Lord-Lieutenant of Greater London sending a letter to Parasurama back on July 7th.
"Fortunately, London is blessed by having many wonderful organisations like Food For All who are striving tirelessly to improve the lives of those facing tough realities," he wrote. "My Deputy Lieutenant (and former CEO of Peabody), Stephen Howlett CBE DL – has been in touch to tell me of your remarkable response to the pandemic."
Olisa quoted the Queen's March 19th message to the nation: "At times such as these, I am reminded that our nation's history has been forged by people and communities coming together to work as one, concentrating our combined efforts with a focus on the common goal."
Olisa continued in his letter to Parasurama, "As The Queen's representative in this great city I am hugely impressed by the sheer scale of your COVID-related activities. 5,000 meals a day delivered via a network of partners to those in the greatest need is a perfect embodiment of Her Majesty's words."
He concluded, "Thank you, I am very proud to share London with you."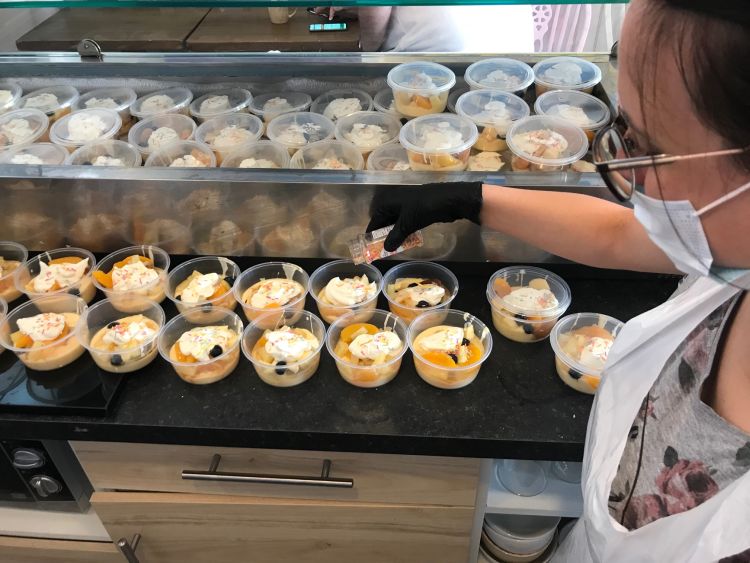 [
covid-19
] [
food-for-all
] [
prasadam-distribution
]