for ISKCON News on June 29, 2018
Cape Town, known as the beautiful 'Mother City' at the tip of South Africa, saw a weekend mesmerized with the holy names and laughter-filled devotee association which was graced by the presence of BB Govinda Swami and Akincana Krishna Das.
Bhakti Bash, a 4-day festival from 21-24 June, was launched by the year-old Vaishnava Sena youth group of ISKCON Cape Town. Joined by the Krsna Balaram Youth Group (KBYG) and devotees from around the country, the festival started off with a kirtan lead by BB Govinda Swami and Akincana Krishna Das that had everyone dancing in ecstasy. The following days were nothing short of amazing; with a hike, "Soul Expression" Concert, prasadam, Youth Conference, 6-hour kirtan mela, Sunday Love Feast Programme and more kirtan.
Although misty (which slightly gave the morning 'Mayapur' filter effect), the hike was thoroughly enjoyable with the trek around the beautiful Lion's Head mountain and ended with a few spontaneous paragliding adventures from the top of Signal Hill to the promenade of Sea Point beach.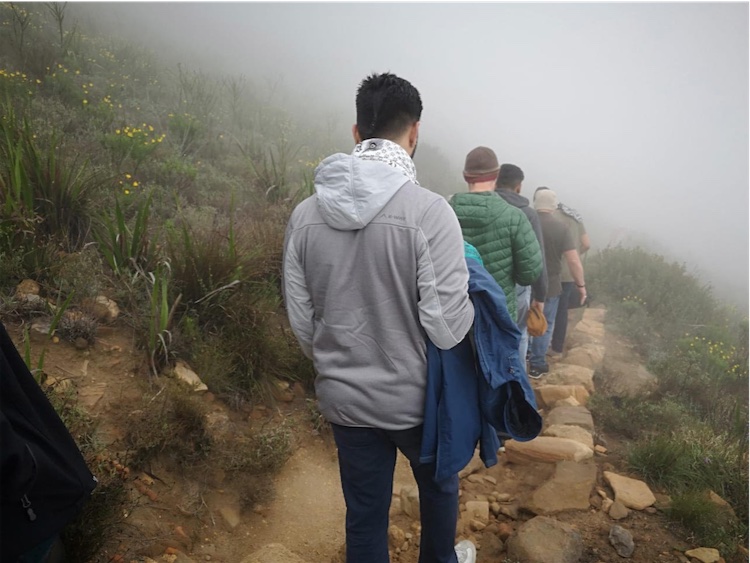 The Soul Expression Concert was a cultural immersionwith local dancers and talent, including Bhaktin Lusi and Bhakta Nkosinathi, as well as the signature final kirtan that BB Govinda Swami, along with Akincana Krishna Das, never fail to bring about.
Many important topics such as careers, relationships, family planning, food and wellness- in relation to ISKCON, were discussed and presented in the form of a fun and dynamic Youth Conference instilled in a relaxed atmosphere. This concluded with an inspirational review and advice from Govinda Swami, where he emphasised the importance of building relationships and caring for one another as a devotee family (which he continued to do throughout the weekend).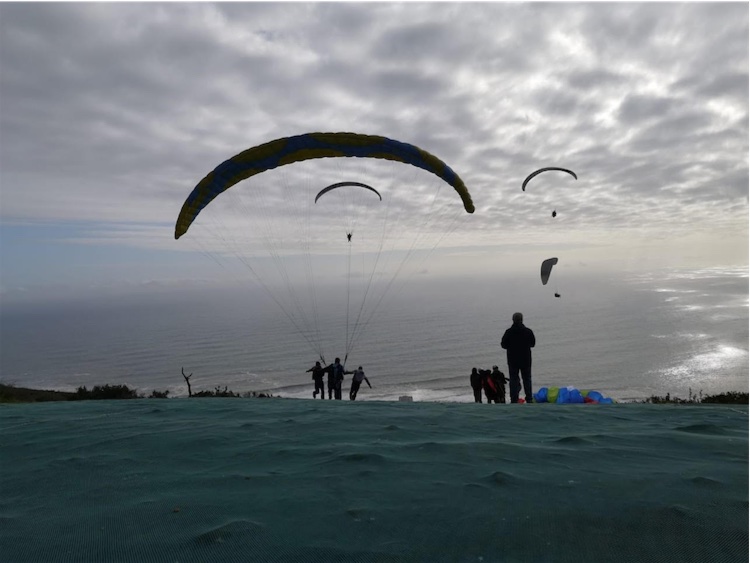 The auspicious Nirjala Ekadasi Maha Kirtan Mela was the weekend's highlight; with rocking kirtans that had devotees jumping and singing with all their hearts, despite fasting the whole day, yet another inevitable occasion where one can witness the power of the holy name.
This bhakti-filled weekend concluded with new bonds, strong relationships, life-changing realizations and of course, Akincana Krishna's kirtan that left one marvelling at how a voice can possibly reach such heights.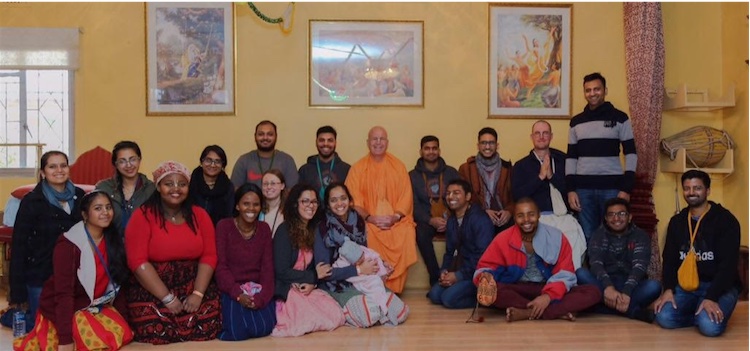 With this amazing experience, Vaishnava Sena has announced that Bhakti Bash will be an annual event in the breath-taking city of Cape Town and hopes to see even more devotees from around the countryand even from around the world.
[
bb-govinda-swami
] [
cape-town
] [
kirtan
] [
south-africa
] [
youth
]