for ISKCON News on Nov. 28, 2019
This year's Bhishma Panchak, the last five days of the auspicious month of Kartik energetic and enthusiastic ISKCON flocked to one of the holiest places of Vaishnava sampradayas, the sacred seat of pushtimarga Vaishnava traditional temple town, Nathdwara. The presiding Deity of this temple is Lord Krishna lifting Govardhan, Sri Govardhan Nath ji or Shrinath ji who was discovered by Sripad Madhvendrapuri at Govardhan.
Started in Mayapur in 2016, then Kanpur (2017), Mira Road (2018) till this year's youth convention at Nathdwara was hosted by ISKCON Udaipur. Around 300 devotees from many small centers and big temples gathered at Nathdwara for this annual festival of youth preachers. The four days were packed with morning programs, Srimad Bhagwatam classes, individual presentations and panel discussions on various relevant topics.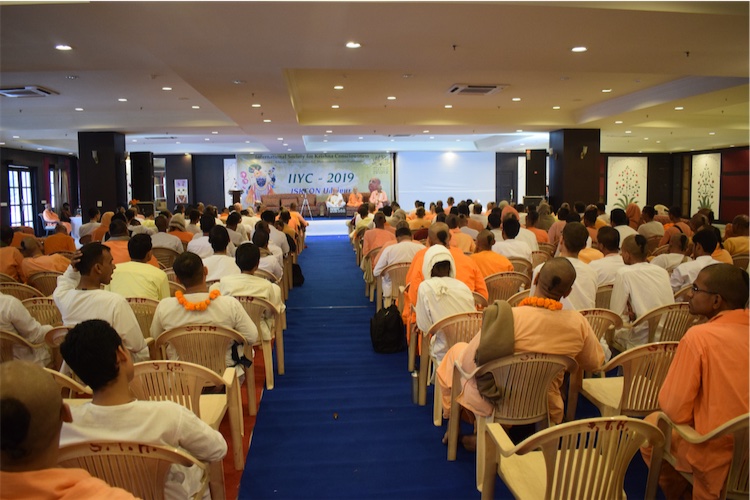 Senior Vaishnava devotees also participated, such as Basu Ghosh Das, Vaishnava Swami, Devakinandan Das, Radheshyam Das, Sankarshan NItai Das, Shankhdhari Das, Gauranga Das, Gauranga Darshan Das and many more.
The first topic of discussion was 'Srila Prabhupada, the best youth preacher' by Shankhadhari Das, Basu Ghosh Das, and Amogh Lila Das.
Some of the other topics that were discussed were 'Social Security of an ISKCON Brahmachari', 'Broadening the Perspective of Youth Preacher', 'Srimad Bhagavatam on Humility', 'Preparing Devotees for Government Civil Services and Learning from other Organizations'. and 'Dietary and Lifestyle Challenges to Keep the Body Fit with Ayurvedic Way of Life'.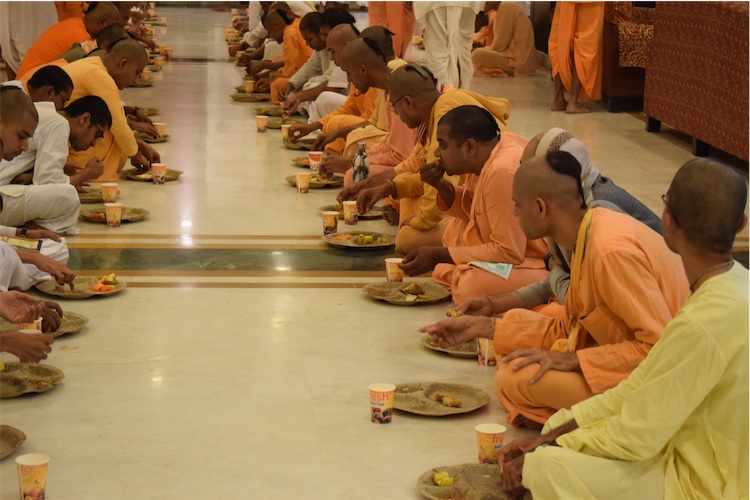 The hard-working main organizers of the successful convention were Kamal Locan Das ISKCON Mira Road), Atul Krishna Das (ISKCON Belgaum), Ravindra Chaitanya Das (ISKCON Pune) and ChakravartiDas (ISKCON Juhu), helped by the active participation of Mayapurvasi Das and his team of ISKCON Udaipur, who have made the stay of the attending Vaishnavas very comfortable. Devotees from Surat, headed by Braj Bihari Das, cooked sumptuous prasadam for all the four days and devotees from Bhilwara, Juhu and Pune served non-stop.
Overall the event was highly successful and everybody is eagerly looking forward to IIYC2020 at Kurukshetra.
[
nathdwara
] [
udaipur
] [
youth
] [
youth-forum
]